Raih Best Student, Mahasiswa SB-IPB Juarai Kompetisi Internasional Pada E-Summer Course Bim 2021
Sebanyak dua orang mahasiswa SB-IPB yaitu Ardelia Nadhilah Rosyad dan Istianah meraih kategori "Best Student" pada kegiatan International E-Summer Course Business Innovation and Management (BIM) 2021 yang merupakan kerjasama antara Sekolah Bisnis IPB University (SB-IPB) dengan tujuh universitas mancanegara (14/07).
Kegiatan yang berjalan selama sepuluh hari ini melibatkan sebelas pengajar professional dari berbagai universitas diantaranya SB-IPB University Indonesia (Prof. Dr. Noer Azam Achsani dan Dr. Idqan Fahmi), Universiti Utara Malaysia (Assoc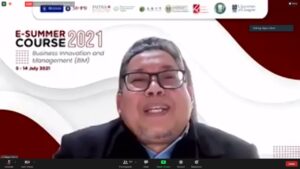 iate Prof. Farizal Rajemi dan Dr. Emy Ezura), Putra Business School Malaysia (Prof. Sazali Abdul Wahab dan Dr. Ahmad Shaharuddin), Hiroshima University Japan (Dr Yusuke Hayashi), Warsaw University of Life Sciences Polandia (Dr. Rafal Balina), Kirirom Institute of Technology Cambodia (Dr. Masamu Kamaga), Tokyo University of Agriculture Japan (Dr. Ramadhona Saville), dan Adam Smith Business School United Kingdom (Dr. Marianna Koukou).
Pada rangkaian kegiatan e-summer course ini peserta tidak hanya sekedar mengikuti perkuliahan secara daring namun wajib menyelesaikan berbagai penugasan individu dan tim sebagai bagian dari penilaian juri. Peserta ditantang untuk menulis paper yang berkaitan dengan topik utama "The New Dynamics of Business Innovation & Engineering: Creating and Protecting Value in the Era of Industry 4.0 & Society 5.0" dalam kurun waktu lima hari yang kemudian harus dipresentasikan setelah rangkaian perkuliahan selesai dihadapan para juri. Adapun empat juri yang melakukan penilaian terdiri dari Dr. Emy Ezura dan Associate Prof. Farizal Rajemi (Universitas Utara Malaysia) serta Dr. M. Mukti Ali dan Dr. Idqan Fahmi (SB-IPB).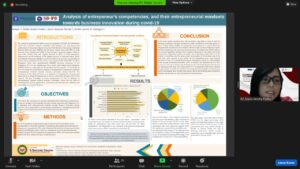 Sebagai perwakilan pemenang dari SB-IPB, Ardelia berhasil menduduki peringkat pertama sedangkan Istianah menduduki peringkat kedua pada kategori "Best Postgraduated Student". Adapun posisi ketiga diraih oleh Bavaani a/p Balakrishnan dari Universiti Utara Malaysia. Selain berlaku pada tingkat pascasarjana, kategori "Best Student" berlaku juga pada peserta tingkat Sarjana. Kategori "Best Undergraduated Student" berhasil diraih oleh seluruh mahasiswa asing dengan urutan pemenang 1-3 sebagai berikut : Chlarissa Mae C. Urbi (Mariano Marcos State University, Philippines), Mark Gil C. Adorna (Mariano Marcos State University, Philippines), Yaw Jia Min (Universiti Utara Malaysia).
Pada International Competition E-Summer Course BIM 2021, selain kategori "Best Student" terdapat juga kategori lain yang dilombakan yaitu "Best Paper", "Best E-Poster" dan "Best Presenter". Kategori tersebut ditentukan dari penilaian kelompok yang terdiri dari 4-5 peserta yang merupakan perpaduan peserta dari dalam maupun luar negeri. Beberapa judul paper yang meraih terbaik peringkat pertama yaitu "Online Food Delivery Services During COVID-19 Pandemic: Potential, Prospects, Plausibility" untuk kategori "Best Paper", "Business Model during Covid-19 for Hotel Industry: A Literature Review" untuk kategori "Best E-Poster" dan "Social Business Model Canvas Analysis for Social Project: Feel Safe Application" untuk kategori "Best Presenter".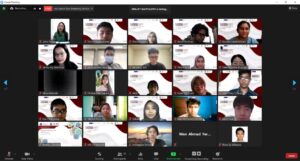 Pada agenda penutupan e-summer course, Dr. Idqan Fahmi selaku Wakil Dekan bidang Akademik SB-IPB dan Prof. Sazali Abdul Wahab selaku narasumber dari Putra Business School Malaysia menyampaikan harapannya agar e-summer course ini menjadi ajang pembelajaran yang baik, sinergitas antar mahasiswa dari berbagai negara dan media untuk saling mengenalkan budaya bangsa. (AW/NF)